OUR DISTILLERY
Distilled by Sliabh Liag Distillers not far from the falls themselves in an area renowned for distilling and famous for the warmth of the welcome of its strong resilient people. Showing a deft hand for distilling the most delicate of botanicals, Moira and Sean have created the softest of spirits with a complex, rich texture.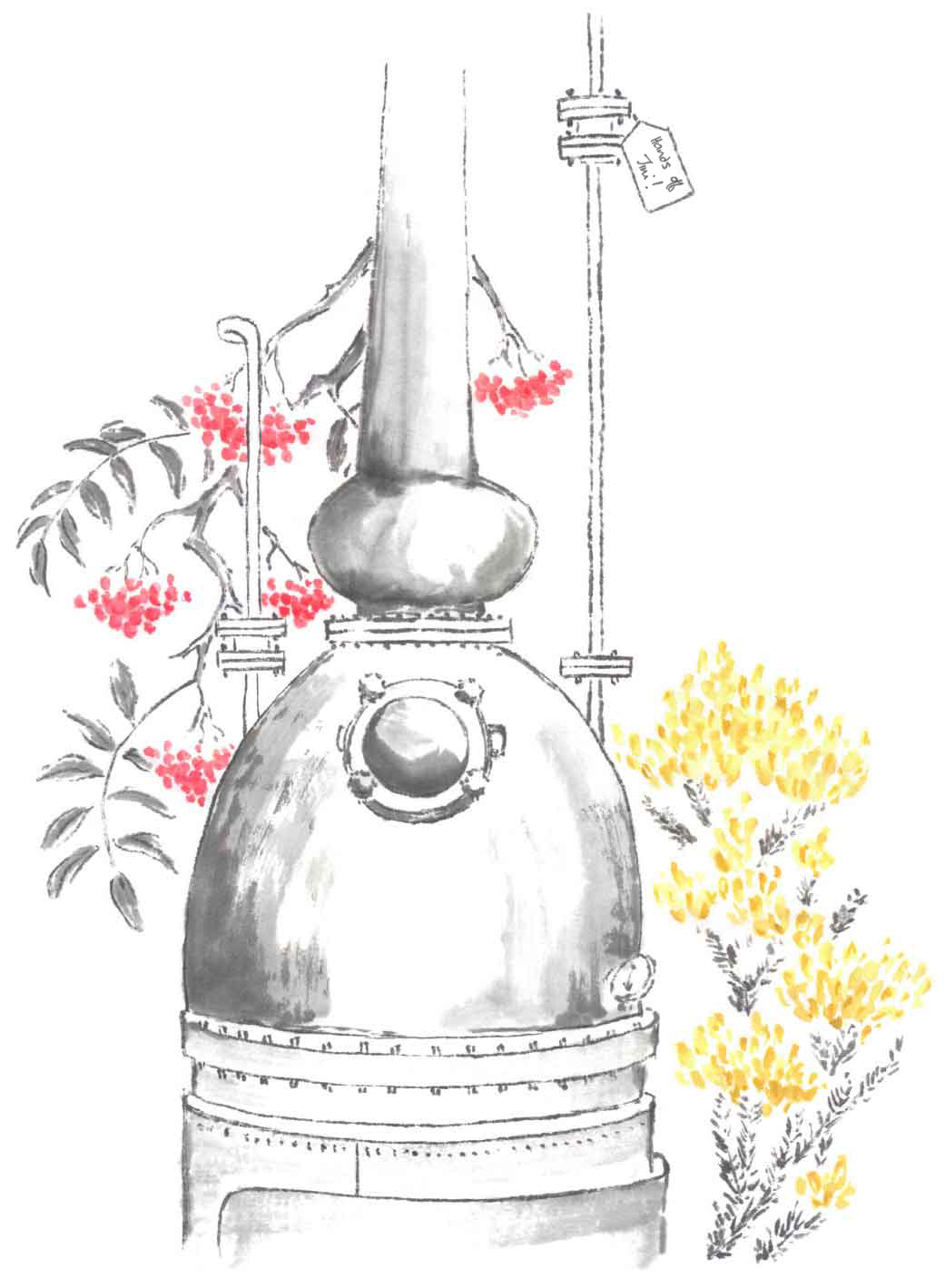 ASSARANCA
'EAS Á FRANCHAIN'
The meaning of the name has been lost in the mists of time and even the Irish is disputed, it could mean the frenchmans waterfall, the waterfall of the rat, the rocky water fall or the dancing falls. We like "dancing waters"
ROWAN
'CAORTHANN'
The tree of the druids, the lady of the hills, the rowan tree offers protection from evil spirits. We use the dried berries from the rowan tree or Caorthann in Irish for their brisk tangy taste.
GORSE
'AITEANN GALLDA'
The protector of faerie castles that cloak the hills of Donegal with a riot of colour through the spring and into summer, we vapour infuse theses delicate blossoms for the almond and coconut aromas they hold.
TOGETHER
'LE CHÉILE'
Seldom is anything achieved alone and our meitheal (or team) bring their passion for Donegal to every bottle of Assaranca.
DoB
Every bottle is marked with its Date of Birth or Date of Bottling if you prefer in a nod to Moira our head distillers prior vocation as a midwife.
SUMI-E
Inspired by the simplicity and calm of the Japanese painting style we have captured the elegance of the dancing waters of Assaranca in a Sumi-e painting.
"WHEN THE GORSE IS OUT OF BLOOM..."
The Donegal Gaeltacht is full of ancient wisdom and it would be folly to ignore this one "when the gorse is out of bloom kissing is out of fashion"